Our Technology Development Group (TDG) specializes in driving innovation in unmanned systems, special tactical equipment, and robotics. When the U.S. government selected us to develop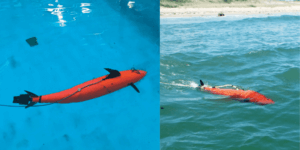 an unmanned underwater vehicle (UUV), we responded by creating a product modeled after the tuna, one of the fastest and most maneuverable fish in the sea. Boston Engineering's BIOSwimmer™ is a biomimetic UUV that addresses critical capability gaps in homeland security applications.
Boston Engineering's robotics capabilities span commercial/industrial, defense & security, and medical industries.