Expert Perspective and Analysis
Explore Current Content on the Product Design and Engineering Shaping our Future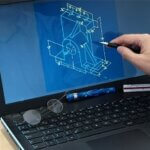 Proprietary data, expert analysis and bold thinking for leaders who want to achieve the extraordinary.
The latest insights, ideas, and perspectives from BCG. Explore a cross-section of up-to-date content on the trends shaping the future of business and society.
Our latest thinking on the issues that matter most in improving the way people work and live through innovative product design and novel engineering..